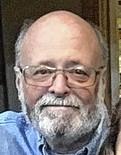 Feb. 12, 1944 - Dec. 15, 2018 EDMOND James Patrick Kelley was born on Feb. 12, 1944, in Oklahoma City, one of six children to John Patrick Kelley, Jr. and Marjorie Dinsmore Russell. Jim attended Rosary School through eighth grade, and then Bishop McGuinness Catholic High School. He excelled at playing basketball and participating in track while at McGuinness, and was named Little All-City in basketball as both a junior and senior. He continued his education at the University of Notre Dame, and then St. Louis University, until his mother was tragically killed in an automobile accident. Consequently, Jim put his college education on hold and returned to Oklahoma City to assist and care for his family during that time.
He later returned to college and finished with a Doctorate of Law from Oklahoma City University. He created a successful law practice specializing in real property transactions, probates, and estate planning. Jim married Margaret Sue Brack on March 20, 1972, and they had a son, Patrick Brack Kelley.
Jim enjoyed spending time boating on Lake Texoma, teaching people how to water ski, and in particular, towing willing participants on a tube behind his boat until they begged for mercy or were thrown off in a "death spin." When not at Lake Texoma, he enjoyed fishing and hunting in Oklahoma and Colorado, snow skiing in New Mexico and Colorado, and spending time in Santa Fe, NM and Lake City, CO with his family.
His favorite holiday was the 4th of July, which was spent with family and friends while setting off firework displays, sometimes to excess ("everything in moderation, including moderation"). Jim was always quick with a joke, to share what he had, a kind word, a helping hand, and was as tough as he was sweet. His capacity to truly care for, and help others was simply unmatched.
Jim was preceded in death by his parents, and his older sister, Marjorie Ann Corff. He is survived by his wife, Sue; his son, Patrick; his daughter-in-law, Nicolette; his grandchildren, Gillian Anne Kelley and Rylan Patrick Kelley; stepdaughter, Paige Peters; his siblings, John (Linda), Jerry (Ellen), Janet (Mark), and Kathy (Gary); and numerous nieces and nephews.
A Celebration of Life will be held after the Christmas holiday at a time and place yet to be determined. In lieu of flowers, donations should be directed to the James Patrick Kelley scholarship fund at Rosary School, or better yet, do as Jim would do, pay it forward by simply helping someone who could use a kind and helping hand. The world is immeasurably a better place because of him, and he will be dearly missed.
Published in The Oklahoman on Dec. 17, 2018